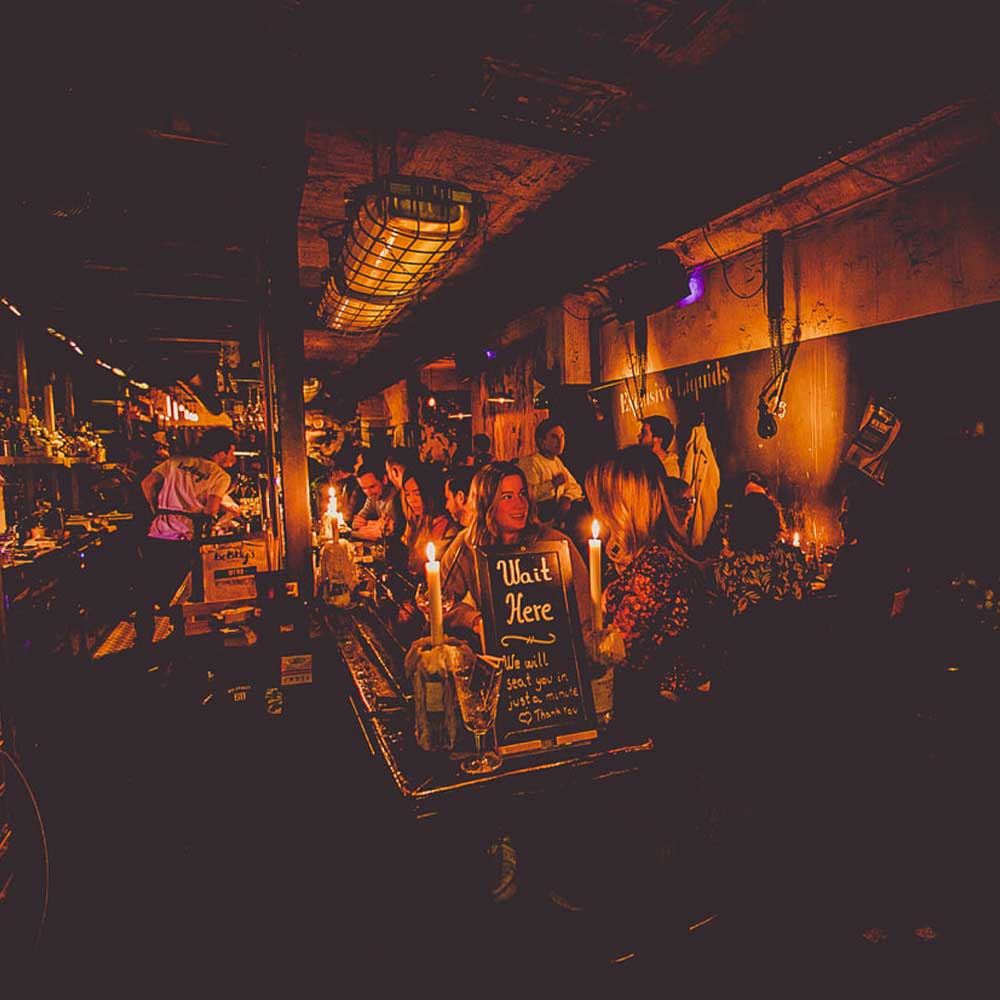 Bobby's Bar Kleine Berg is the perfect bar to enjoy the best cocktails and gin&tonics. The bartenders are passionate, well trained and ready to make you the cocktail or gin&tonic of your dreams. The menu has something for everyone, changes every season and also includes delicious appetizers to go with your drink. Bobby's Bar Kleine Berg is a hip and cozy bar where you can relax with your friends, family or colleagues. Currently there are five locations in Brabant. You can find Bobby's Bar Kleine Berg on the atmospheric Kleine Berg in Eindhoven, a pleasant high-quality shopping and hospitality street right in the center of the bustling city of Eindhoven and including a cozy terrace. Bobby's Bar Kleine Berg is open seven days a week and with Bobby's on the Road, Bobby's also comes to your house or company.
Stay informed about Bobby's Bar Kleine Berg and sing up for our montly newsletter and follow us on social media.
We serve the best cocktails and gin&tonics!
check our opening hours
WORK AT BOBBY'S BAR - KLEINE BERG
We're looking for enthusiastic and passionate bartenders
Do you want to learn how to make perfect cocktails and gin&tonics? And do you want to work within a growing & unique concept in a warm and enthusiastic team? Please read on! Because we're looking for passionate and enthusiastic bartenders with a welcoming attitude (M/V/X).
View all our open positions or send an open application to personeel@gjdbv.nl with your CV. And who knows, you might be standing behind the bar with us soon!
View all jobs
Reservations for regular visits to Bobby's Bar are not possible. We take reservations at the door. For other questions, please contact us via the contact form.