GIN TASTING
Explore the world of gin&tonics with our gin tasting package.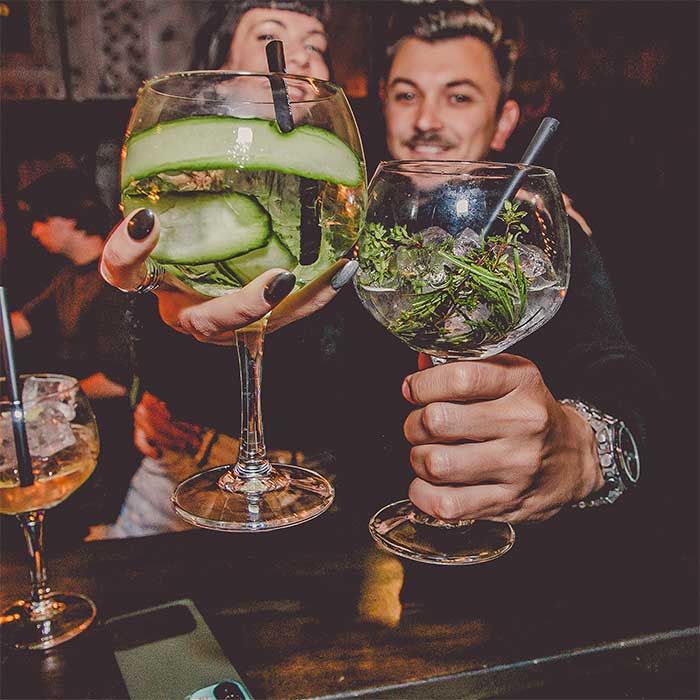 Do you love gin&tonics, but never know which one to choose? Are you curious about the background and do you like to learn more about the different gins?
Book the Gin Tasting at Bobby's Bar now! Our bartenders will let you taste different gins and tell you all about the background, the origin and the different types of gin. Each gin has its own story and unique flavor and we respond to that with different tonics and fresh ingredients. This way a gin&tonic is not just a drink, but a real experience!
During the tasting you will taste 4 different gin&tonics in 4 different categories. Not only will you learn more about gin, but you will also discover which taste suits you best!
The Gin Tasting can be reserved for 6 persons and upwards for €34,- per persoon. 
GIN TASTING RESERVEREN